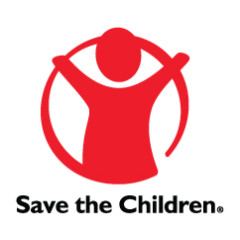 Save The Children
$39,005 from 21 donors
$20,000 goal met!
Save The Children
Did you know that 4 year-olds from low-income families are an average 18 months behind other 4 year-olds developmentally? And that more than 60 percent of low-income households don't even own a single children's book? In order to give the nearly one in four children in America living in poverty a chance to succeed, we have to give them a fair chance to learn… and reach them early.
Our Early Steps to School Success Program delivers high-quality early childhood development services to children ages zero to five and their families in 14 states, including Washington state. This low-cost, targeted approach enhances school readiness for children in some of America's poorest communities by promoting early literacy and language learning. We also equip parents with the skills and knowledge to successfully support their child's growth and development while helping foster strong home-to-school connections.
This holistic approach to early childhood development has proven to be extremely effective. Early Steps participants' language development is assessed using the Peabody Picture Vocabulary Test. Eighty-four percent of children in our Early Steps program scored at or above the normal range for vocabulary acquisition – a significant achievement for these disadvantaged kids!
About Save the Children's US Programs
Save the Children's U.S. Programs work to break the cycle of poverty and improve the lives of children by ensuring they have the resources they need – such as access to a quality education, healthy foods, and opportunities to grow and develop in a nurturing environment. When disasters strike, like hurricanes and wildfires, Save the Children is among the first on the ground ensuring the needs of children are being met.
Save the Children's early childhood education, literacy, physical activity and nutrition, and emergency response programs reached more than 185,000 children in the United States last year alone. For more information visit www.savethechildren.org/usa.
Read stories of real lives changed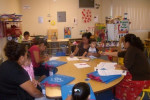 Residents in remote town band together to encourage youth education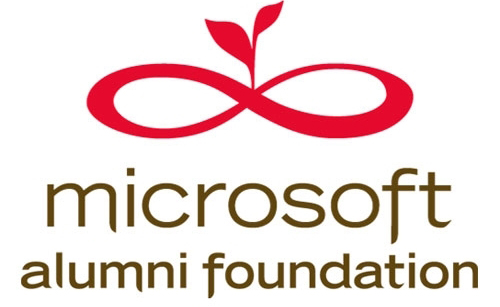 Microsoft Alumni Foundation
We do Philanthropy
The Integral Fellows program recognizes outstanding, meaningful alumni contributions to the daily lives of others on a local, national, or global level. We are excited to support our 2012 Integral Fellow Nominees through this 48-Hour Matching Campaign. The matching fund is made possible by generous donations from alumni and other supporters of the Microsoft Alumni Foundation (MSAF). Only gifts from members will be matched, so click here to join.
MSAF is the home for information about, opportunities with, and connections to the philanthropic activities of the Microsoft alumni community and is a 501(c)(3) organization.
Tell us why you this cause!